Aug 20, 2019
About the Episode
Today, we are discussing female genital and reproductive health. What we affectionately call "hooha" health.
What are some issues that women have in terms of genital or reproductive health?
Focusing on the vulva and exterior lady parts, what kinds of things are red flags that someone should see the doctor?
Thinking about our internal reproductive organs (vagina, cervix, uterus), what are some red flags?
Now let's shift focus and talk about sexually transmitted infections and diseases.
What other practical suggestions for remaining intimate with health problems or STI/STD can you offer?
Sponsor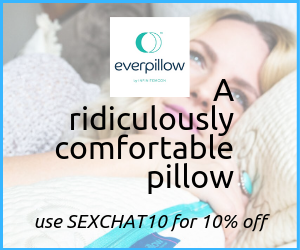 Click Here to Learn More about Everpillow
From the Bible
"God made him who had no sin to be sin for us, so that in him we might become the righteousness of God." 2 Corinthians 5:21.
"If we confess our sins, he is faithful and just and will forgive us our sins and purify us from all unrighteousness." 1 John 1:8-10.
"Dear friend, I pray that you may enjoy good health and that all may go well with you, even as your soul is getting along well." 3 John 1:2.
Resources